RECOVERED HISTORIES 2019
FUNDED BY ART COUNCIL ENGLAND
Multimedia exhibition at LCB Lightbox Gallery. Part of Journeys Festival International 10th to 30th August 2019.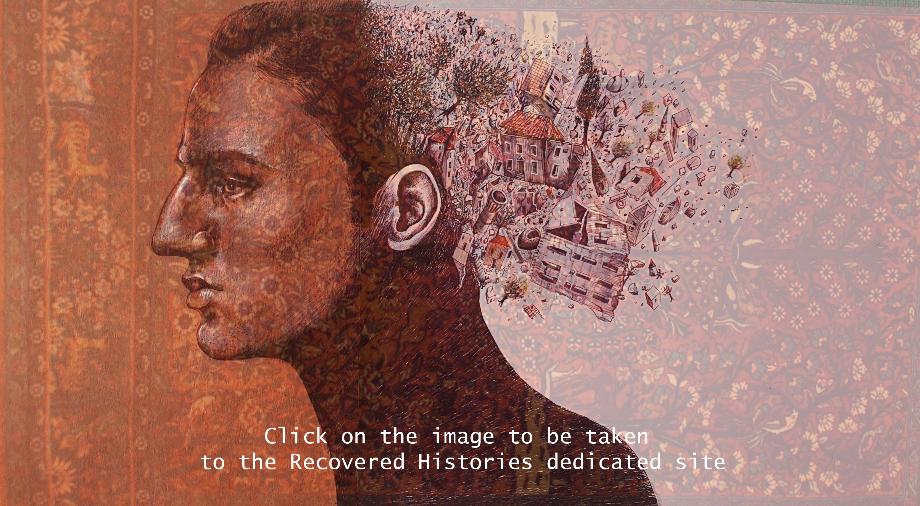 The urgency and relevance of the Recovered Histories Project cannot be overstated at this particular juncture in our history. As we are daily assaulted by appeals to an ever narrowing sense of what constitutes "us", Sfougaras's work asserts for us the binding humanity of our shared histories. However, this can only be achieved if the artist has the humility to seek out these rich stores of memory held in the margins and buried crevices of society. This is the unique gift that Sfougaras has. His attentive ear and compassion elicit hidden stories and testimonies which would otherwise remain neglected if not downright suppressed. This makes for often striking and illuminating juxtapositions of the catastrophic and the beautiful, enabling us to see the visually arresting even in the midst of horror and fear.
Rita Hindocha, Senior Educational Leader, Leicester UK.
An exhibition of new drawings, and mixed media works by George Sfougaras working with refugee volunteers, and commissioned others (film, light animation, textiles and poetry) extending the artist's work into new print methods and materials some animated though light instalations and film.
'Recovered Histories' comments on shared human history, addressing change and reconciliation. Layers of meaning are created through the symbolic use of pattern and light, combined with artwork and archival materials from displaced families.
Larger works in Leicester Cathedral, Leicester New Walk Museum, The Curve Theatre, Leicester Print Workshop in Leicester throughout the Journeys International Festival 10th - 30th August. Selected works from the project twere installed in Portsmouth Cathedral during October 2019.
Some examples of work shown below. Click on the images to enlarge.