'In Remembrance' Museum Commission January and February 2022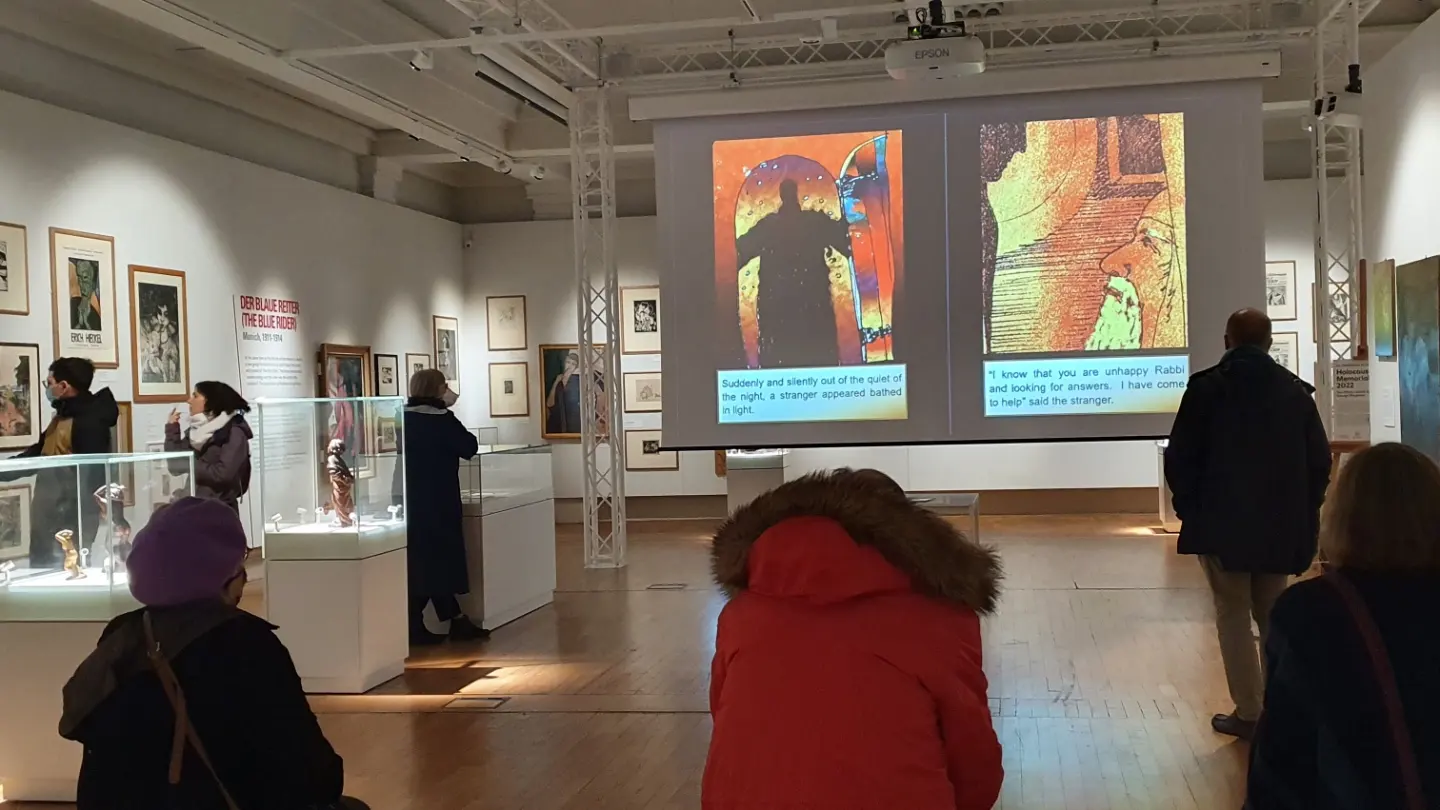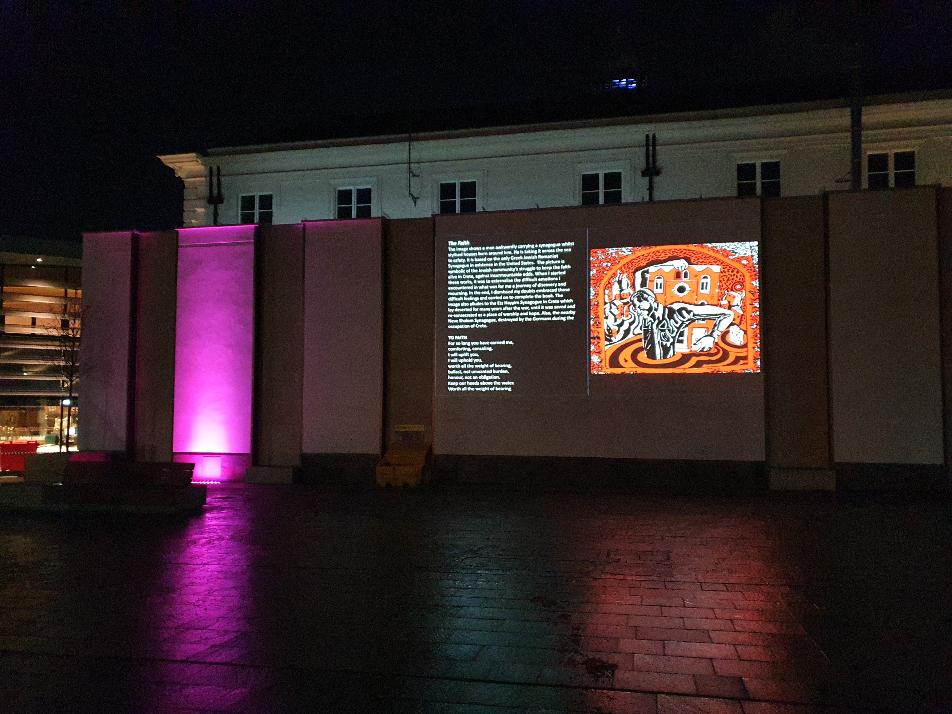 Leicester Museum & Art Gallery and Green Dragon Square, Leicester.

A large projection of a page-turning animated book which invites the audience to read parts of two illustrated publications by Leicester based artist George Sfougaras
'Tales from an Old Fort Town' includes the evocative poems of Shelley Tracy. The book was originally published with the support of Etz Hayyim, Crete and the Jewish Museum of Greece.
It is followed by 'One Winter's Night in Prague', an illustrated children's book which draws on the rich story telling tradition of Eastern Europe. The film is accompanied by a musical composition in the form of a lamentation with oud and clarinet, created for the event by Israeli composer Gal Hever.