Some examples of Printed works
See my online shop for additional printed works.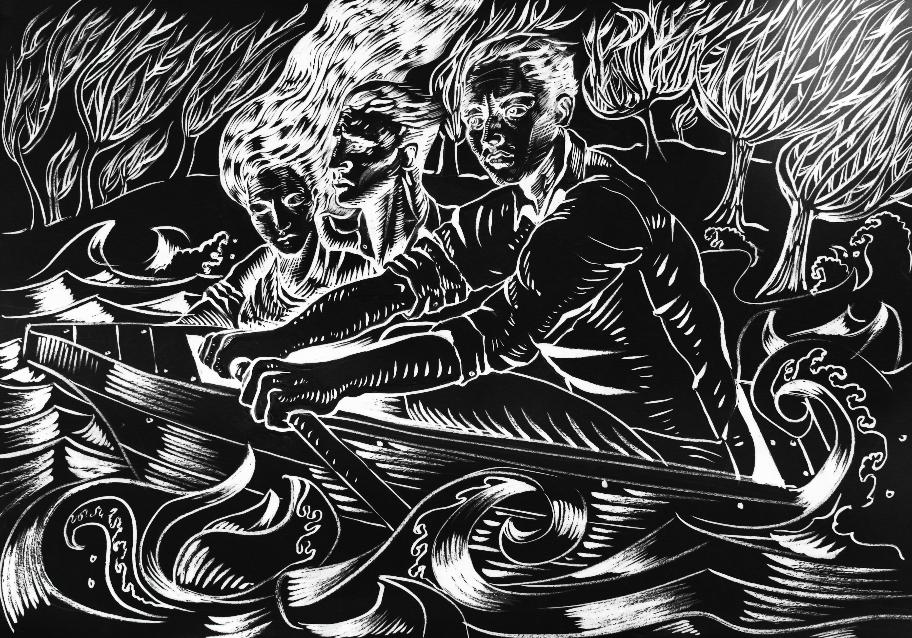 The print above is from a series of works entitled 'Songs' are based on the life experiences of transplanted people seeking safety,a better life and ultimately peace. They resemble book illustrations and are linked together by virtue of the theme and monochromatic palette. They are inspired by the songs that my father passed down to me. The above print was shortlisted for the 2016 Freedom.org Competition on Depicting Human Rights. These limited edition prints seen here and several others form the publication 'Hope, Trees and Little Boats' commenting on migration and resettlement; you can see in the online shop, under 'Books'. The red and black prints shown on this page come from my book 'Tales from an Old Fort Town' The three Madonna prints allude to religious imagery and pay homage to wome's role in transmitting cultural beliefs and knowledge. Other prints continue the theme of social justice.
The series 'Songs From My Father'