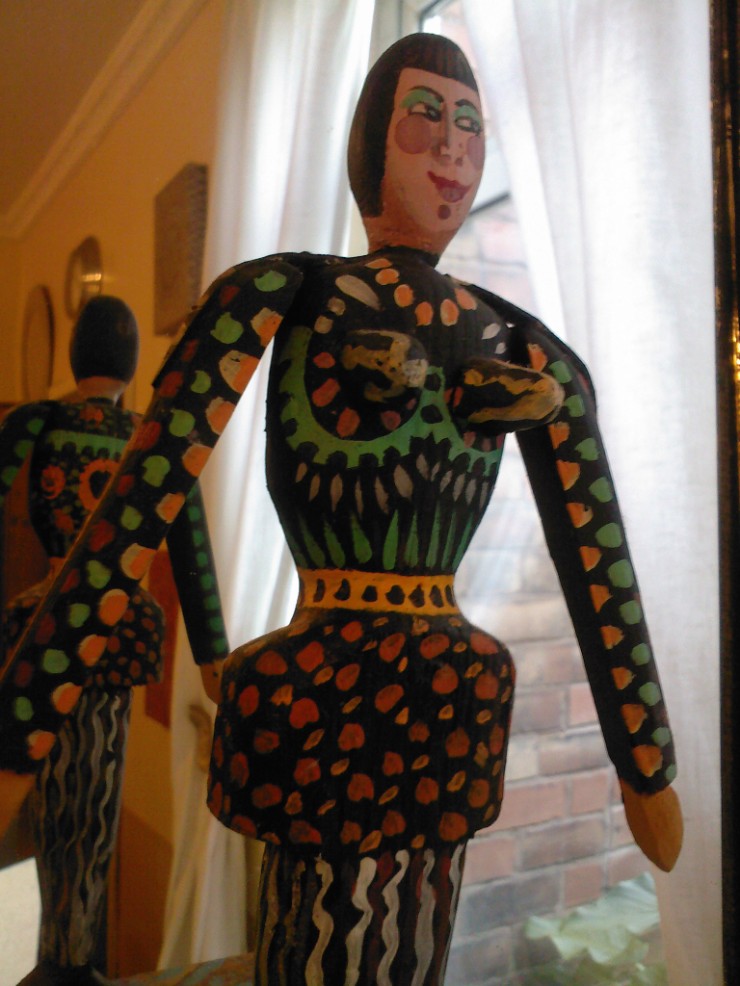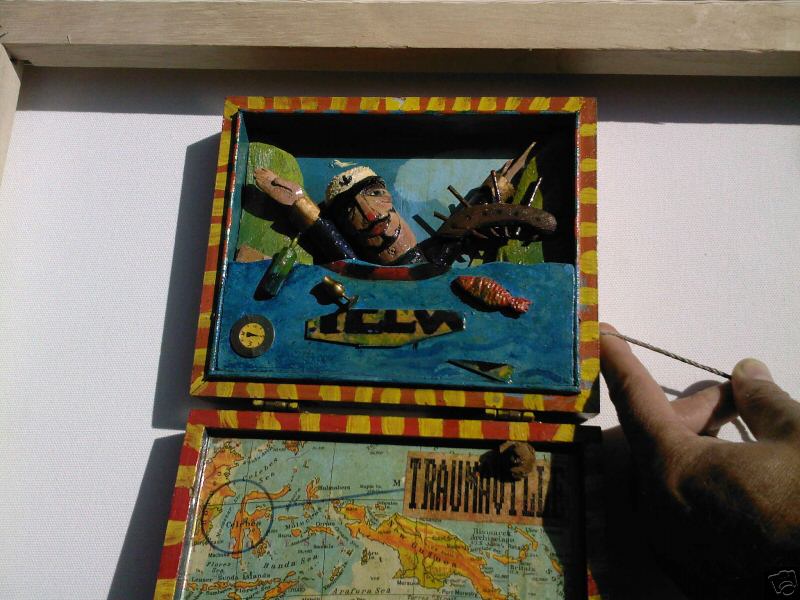 Inside an old cigar box, the drama of a drowning or surviving captain-you decide. Carved and painted drift wood, with vintage map, and secret message in the small bottle. Movement is achieved through spring and pull mechanism, causing the man, his arms and the ship's helm to flail about in distress. Wholesome fun for gruesome sea tales. For Sale £120 Updated August 2010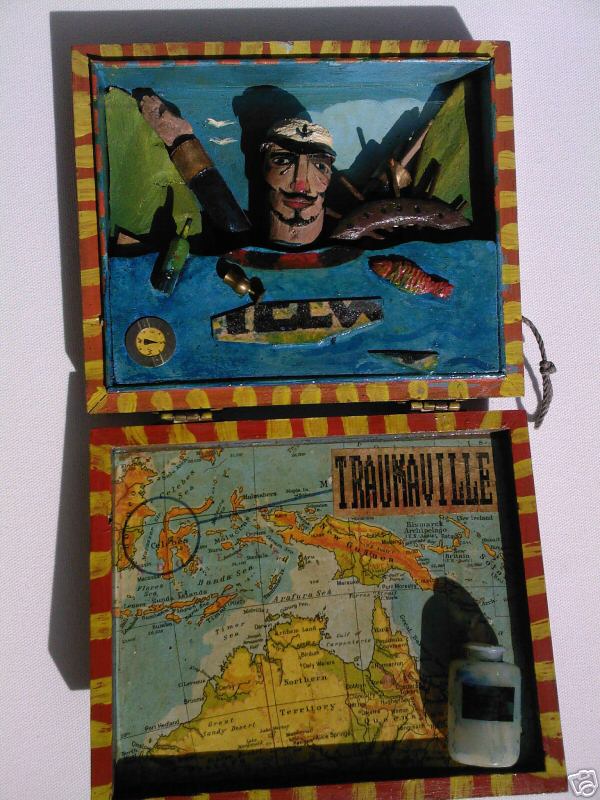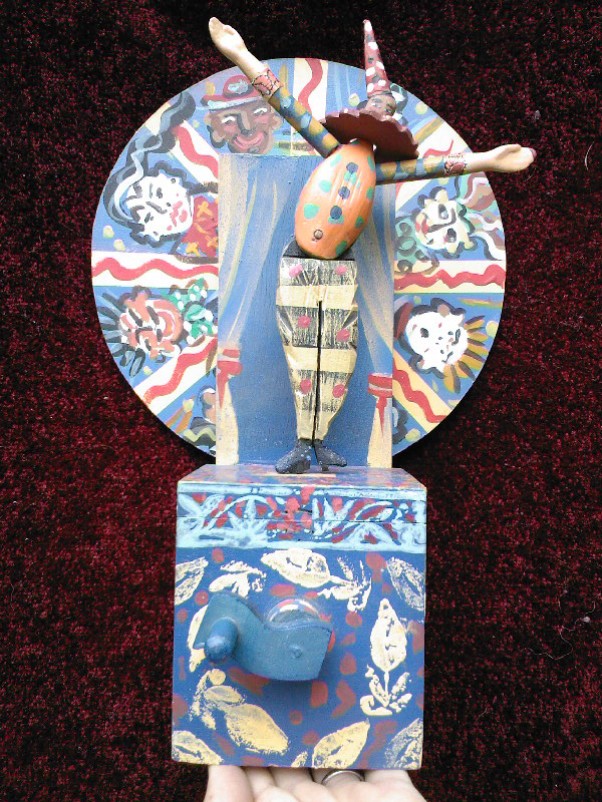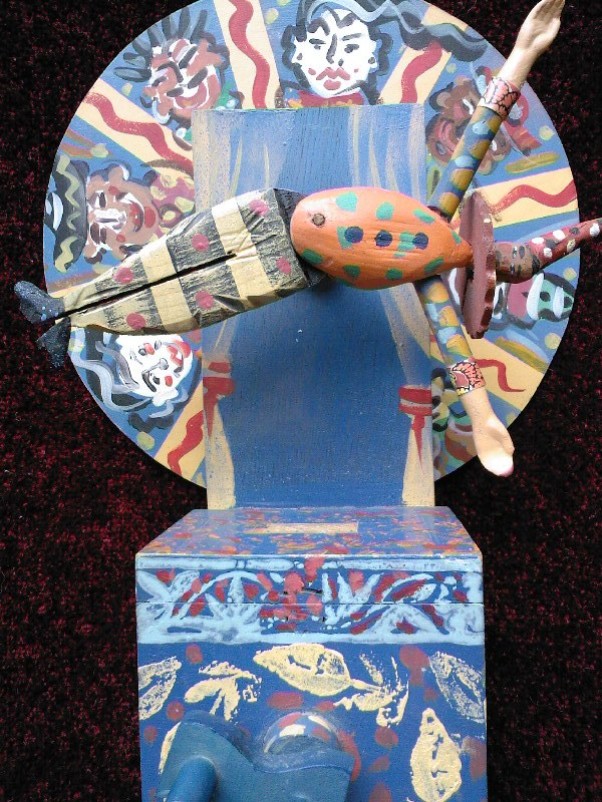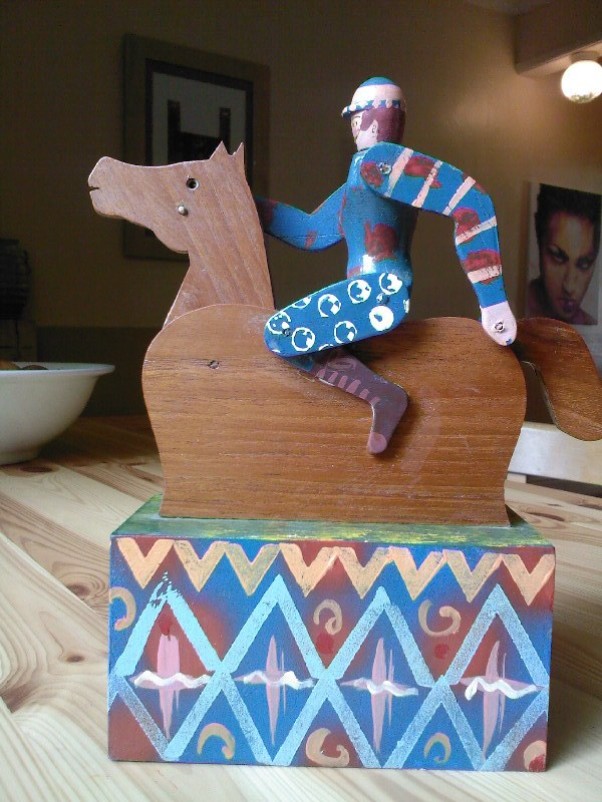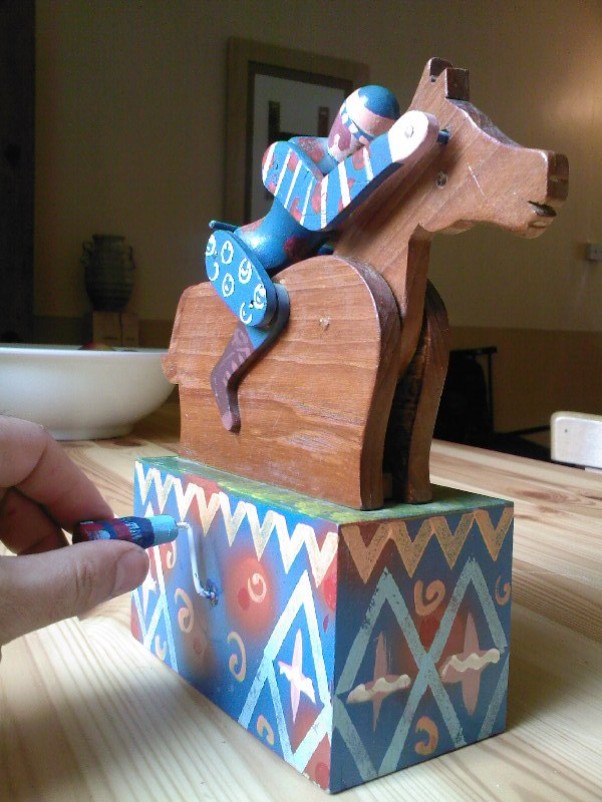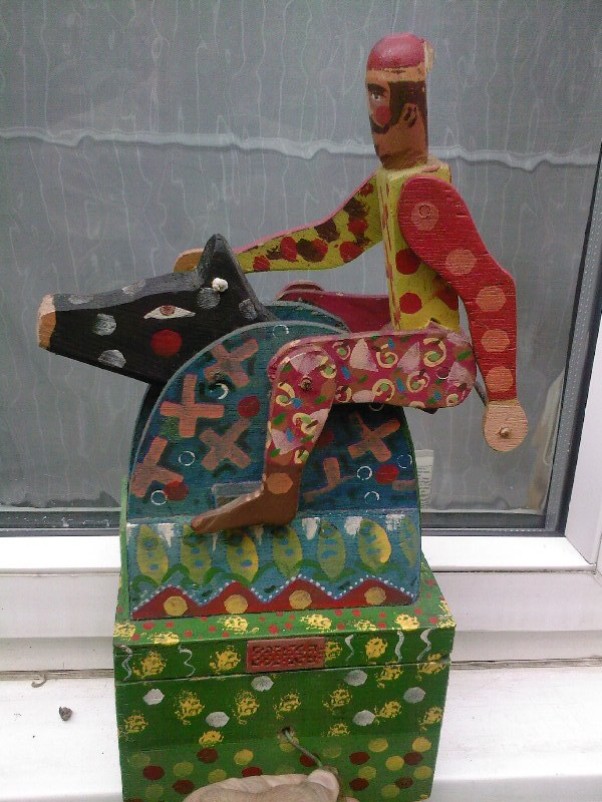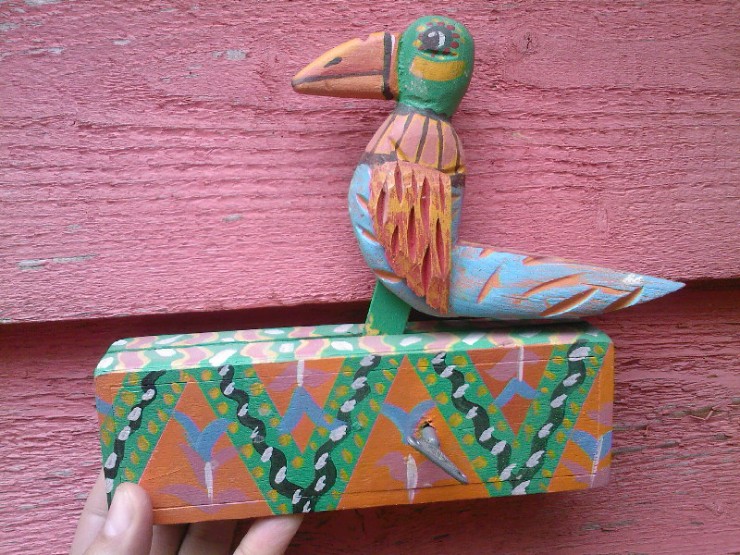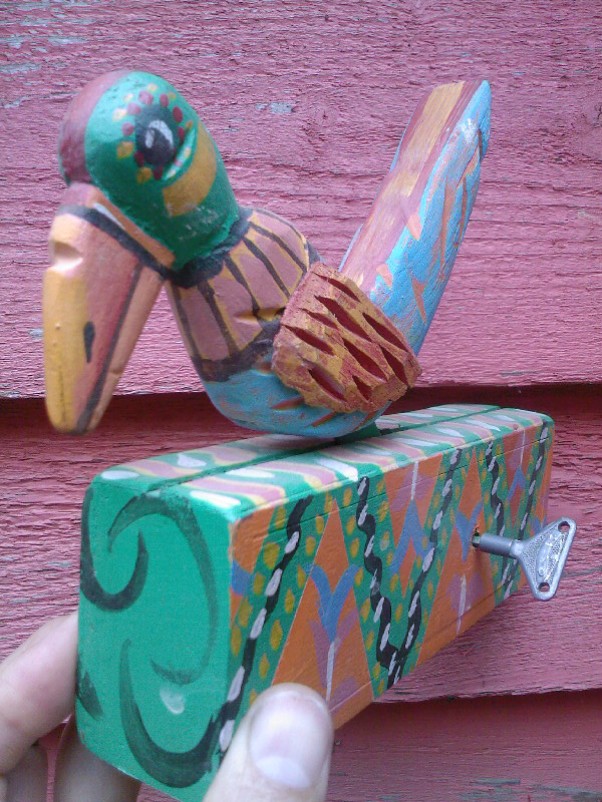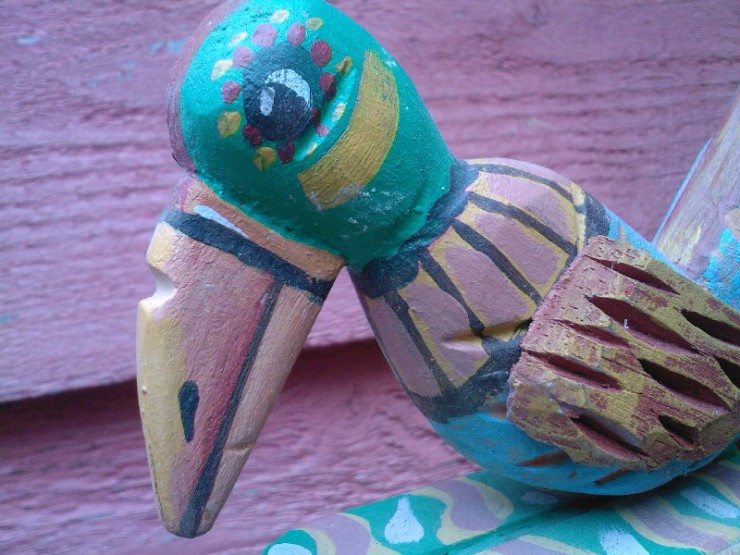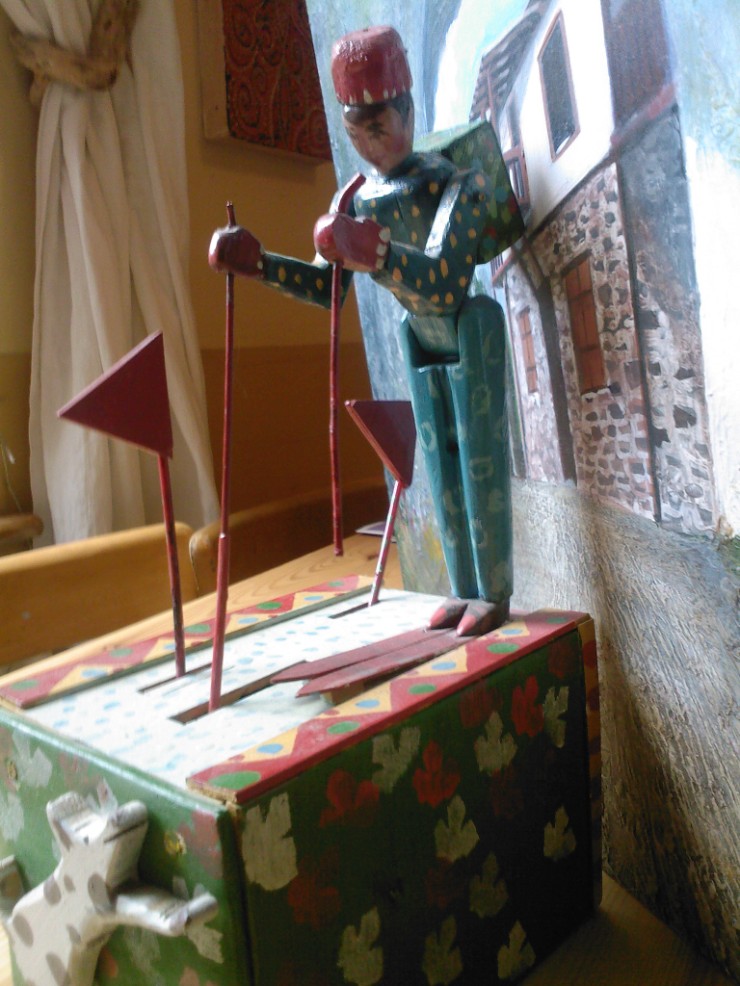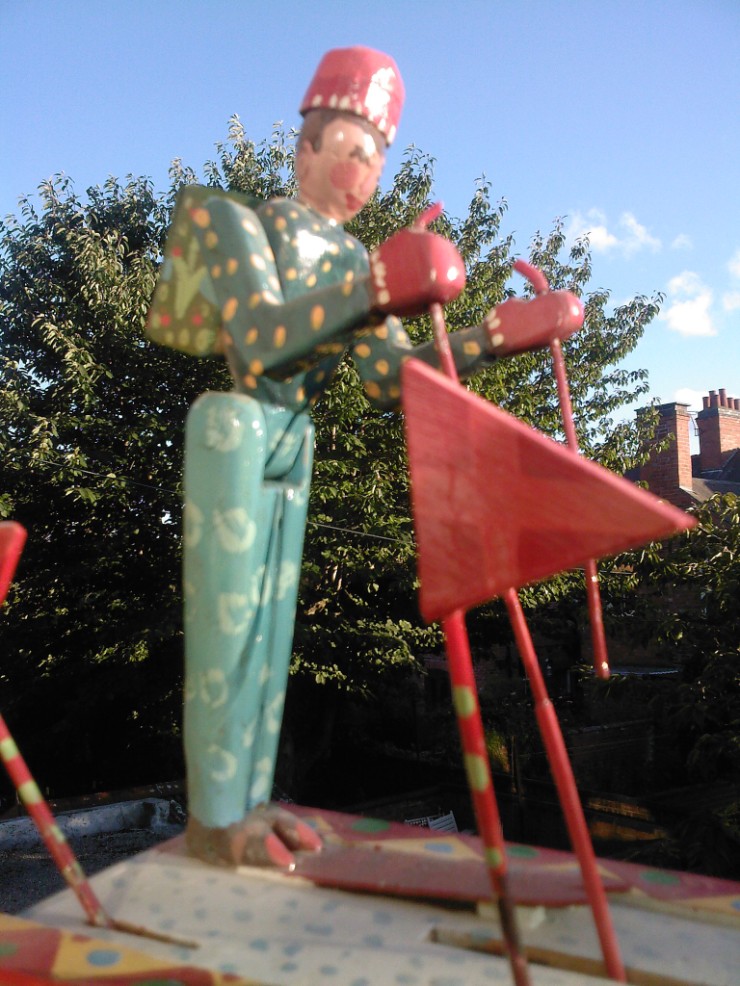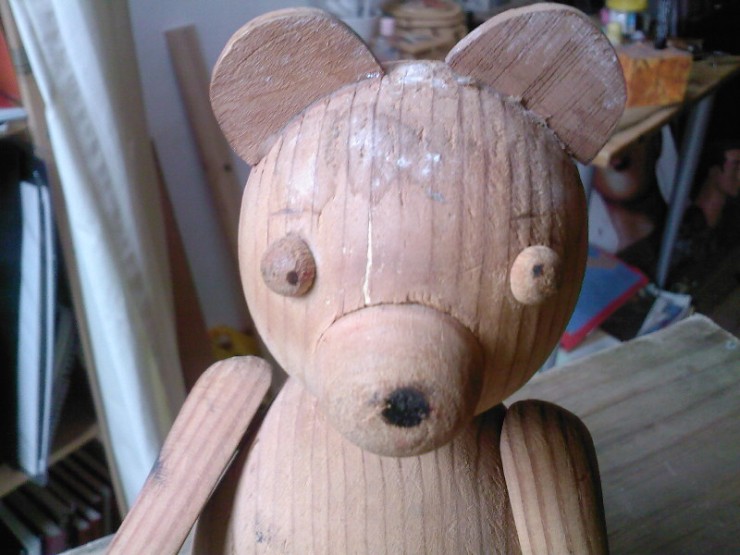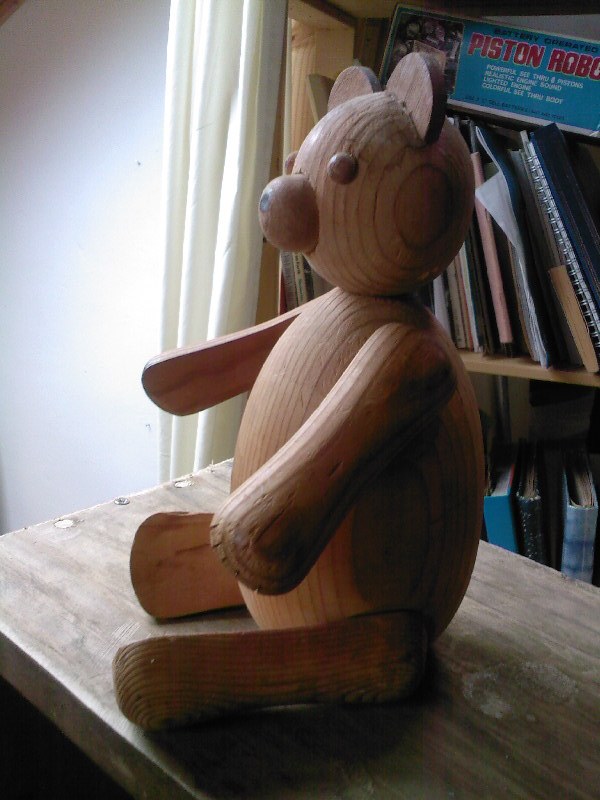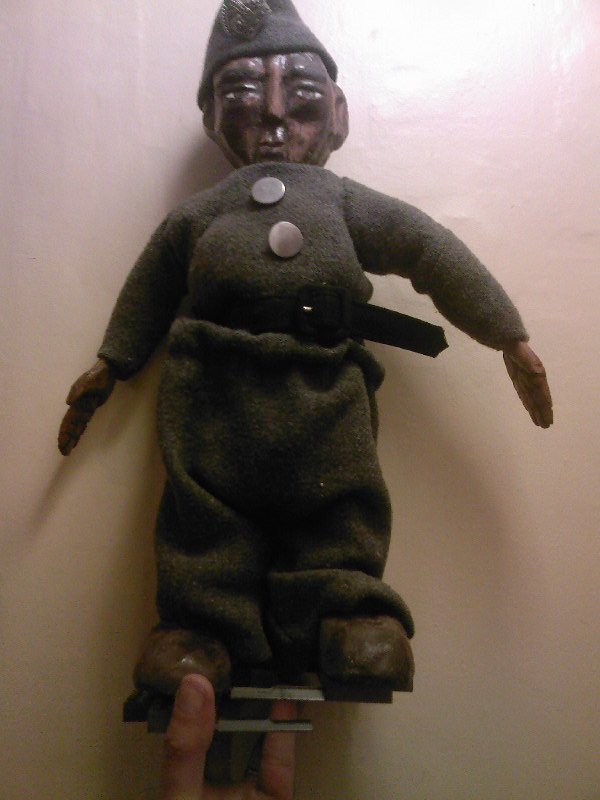 Not for sale. Private Collection Scotland.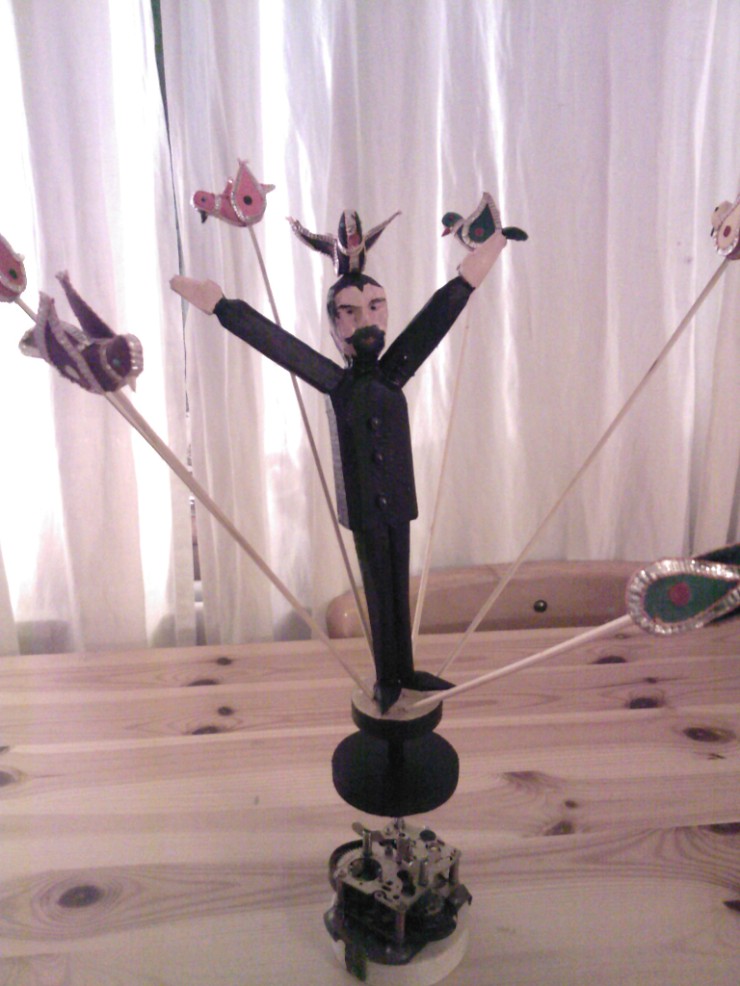 The Birdman automaton. Revolving original softwood carved figure mounted on brass clock mechanism. Modelled on the charlatan ring master figures so often seen in circuses of old. Mehanism works well and causes the figure to rotate precariously around. Please note it is offered without the birds on the sticks, only with one bird perched on the man's head. For practical stability purposes. Price: £ 80 updated August 2010.