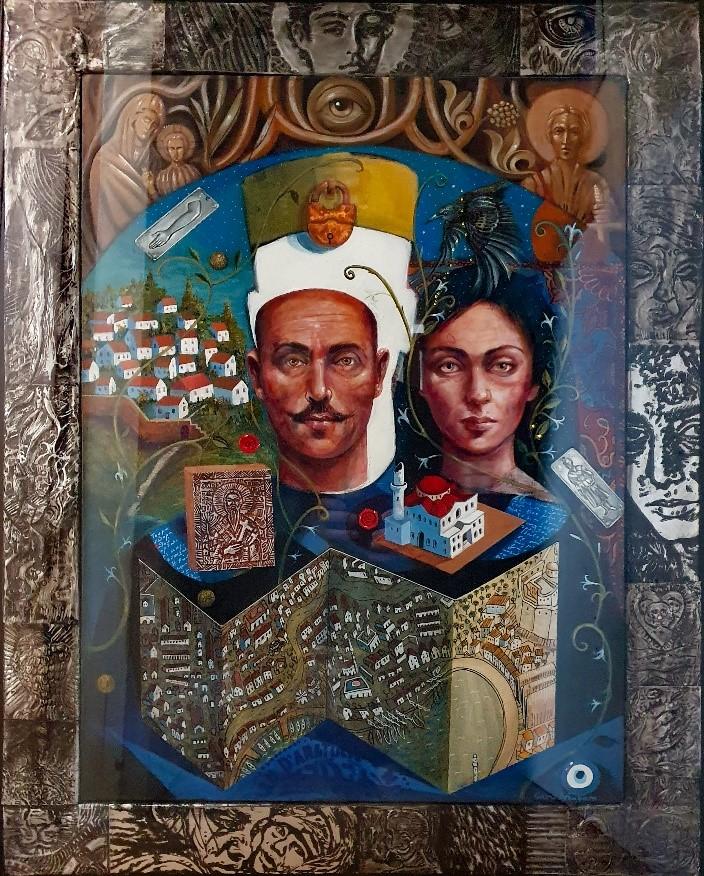 HOMEWARD BOUND
In a heavy silver frame is the imaginary portrait of my grandparents.
Uprooted from the land of their birth, theirs is a timeless story of loss, recovery, and readjustment. I have several symbols that show their journey from their hometown behind them, to their new country shown in the foreground in the form of a map of Crete. Religious imagery surrounds them as well as images of the war and their family. The observant viewer will see many other small details and juxtapositions, which I hope will contribute to the further emotional understanding of the image.
A further development of this image came in 2023, when I was in residence at Loughborough University and developed work combining printing on paper with metal embossing.